Webinars
weekly webinars That offer the highest quality education for trade and consumers.

Register for upcoming or watch past webinars below.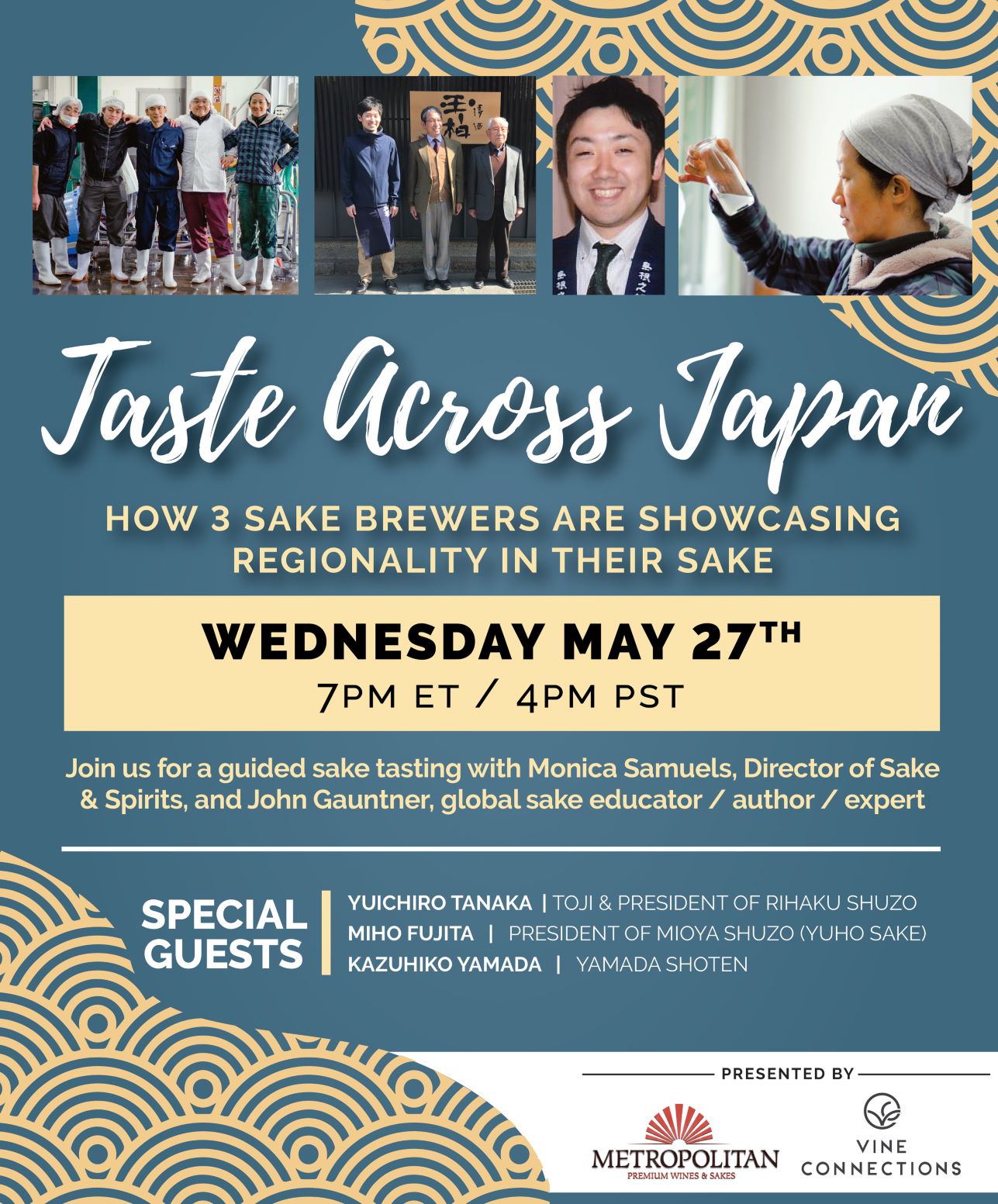 Taste Across Japan: How 3 Sake Brewers are Showcasing Regionality in Their Sake Presented by Metropolitan Wine & Sake
MAY 27, 2020 | 4PM PT / 7PM ET
Monica Samuels and John Gauntner will be guiding you through a tasting and live discussion with representatives from three sake breweries that are leading the way in allowing their sake to represent their region.
Featured Sake: Rihaku Wandering Poet, Rihaku Dreamy Clouds, Yuho Eternal Embers, Yuho Rhythm of the Centuries, Yamada Shoten Everlasting Roots.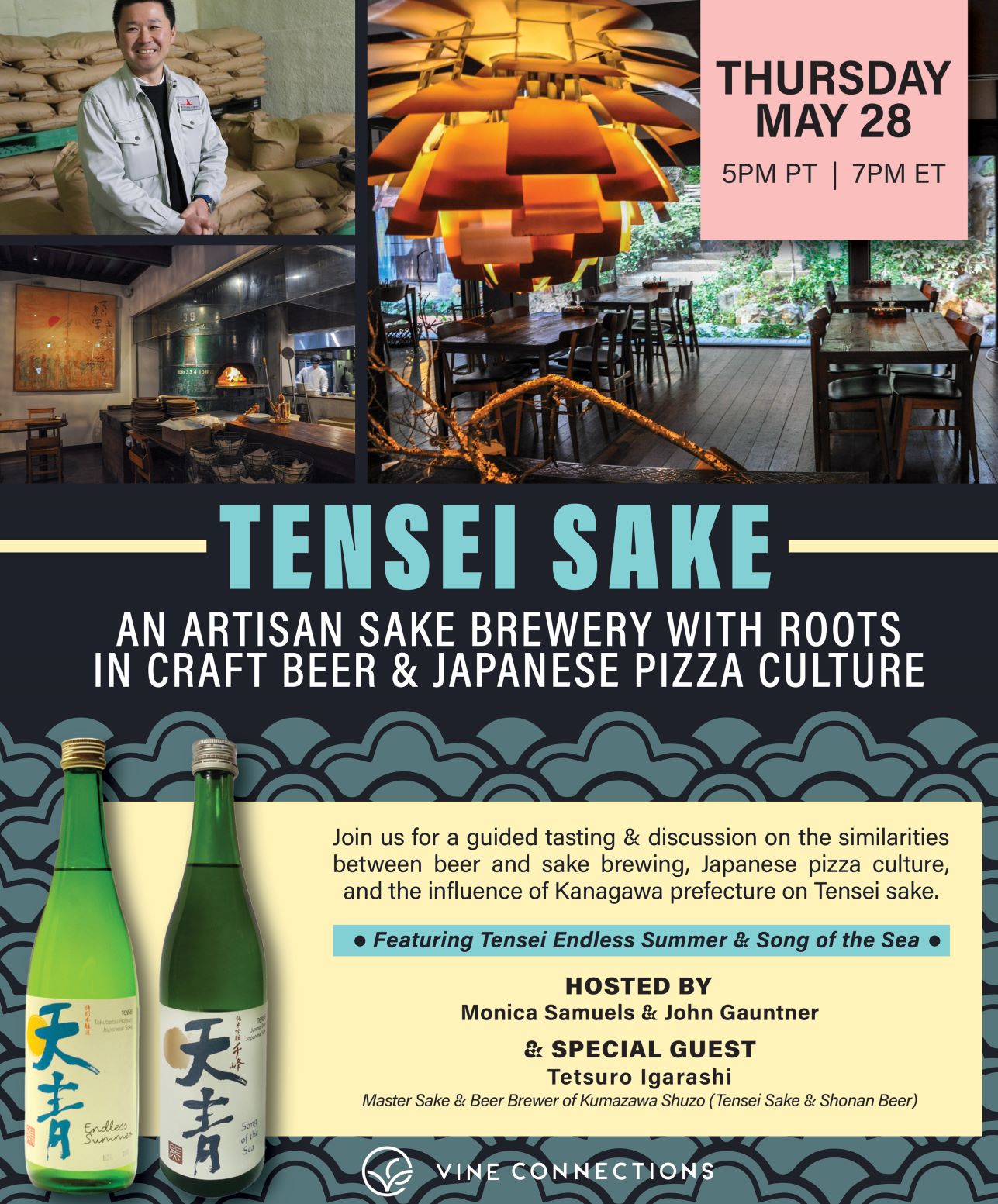 Tensei Sake: An Artisan Sake Brewery with Roots in Craft Beer & Japanese Pizza Culture
MAY 28, 2020 | 5PM PT / 8PM ET
Monica Samuels will be joined by John Gauntner and Tetsuro Igarashi, Toji of Tensei Brewery. We will be doing a live tasting along with a dive in to Japanese pizza culture and the similarities Igarashi-san finds between beer & sake brewing. 
Featured Sake: Tensei Endless Summer, Tensei Song of the Sea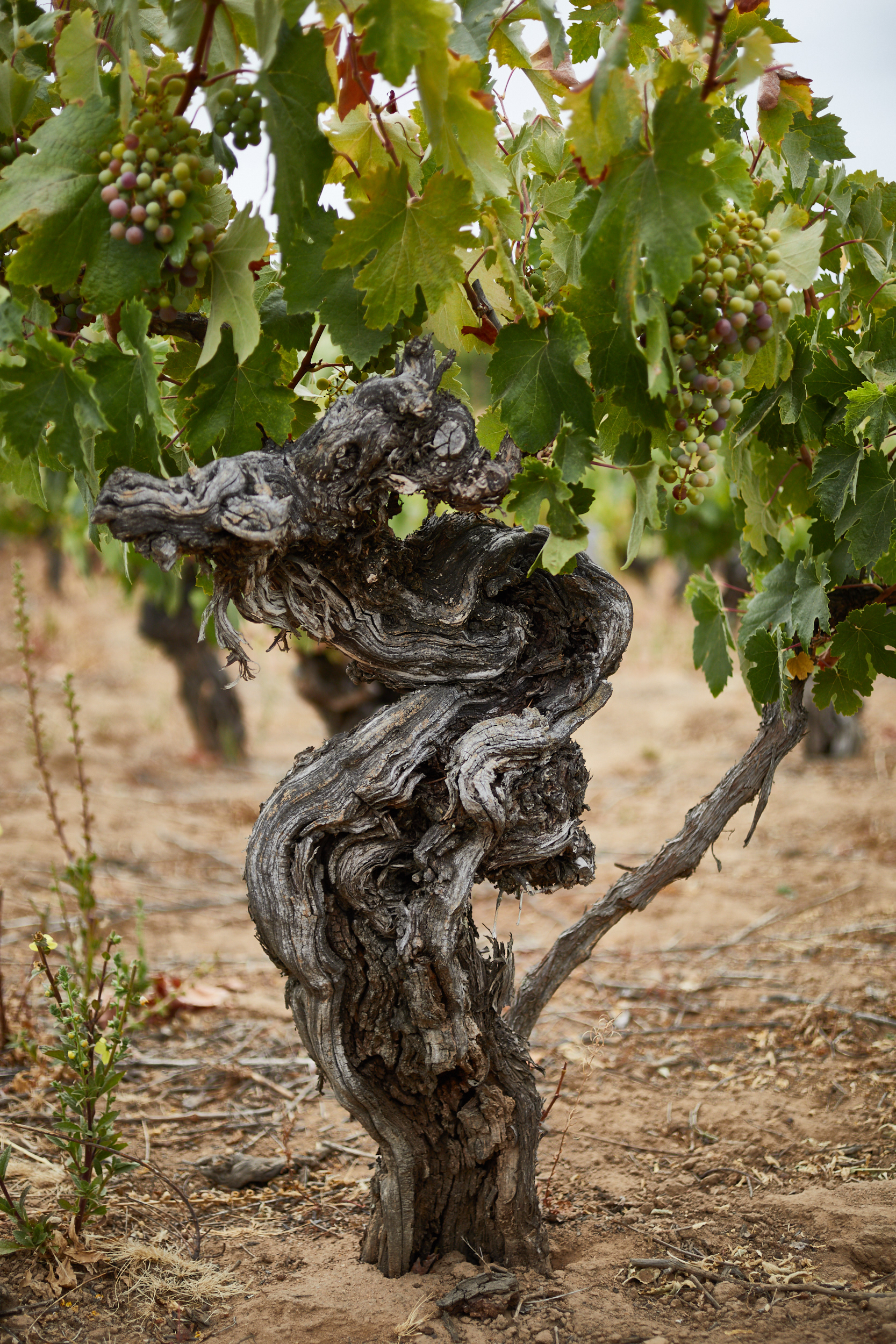 Chile's Old Vine Revolution
Wednesday June 3 | 3pm PST
Elizabeth Butler, Director of Wine, is joined by Julio Bouchon of J. Bouchon Wines, Christian Sepulveda (Winemaker of J. Bouchon), and Felipe Garcia (Winemaker of PS Garcia for a discussion on the Old Vine Revolution of Chile and a live tasting.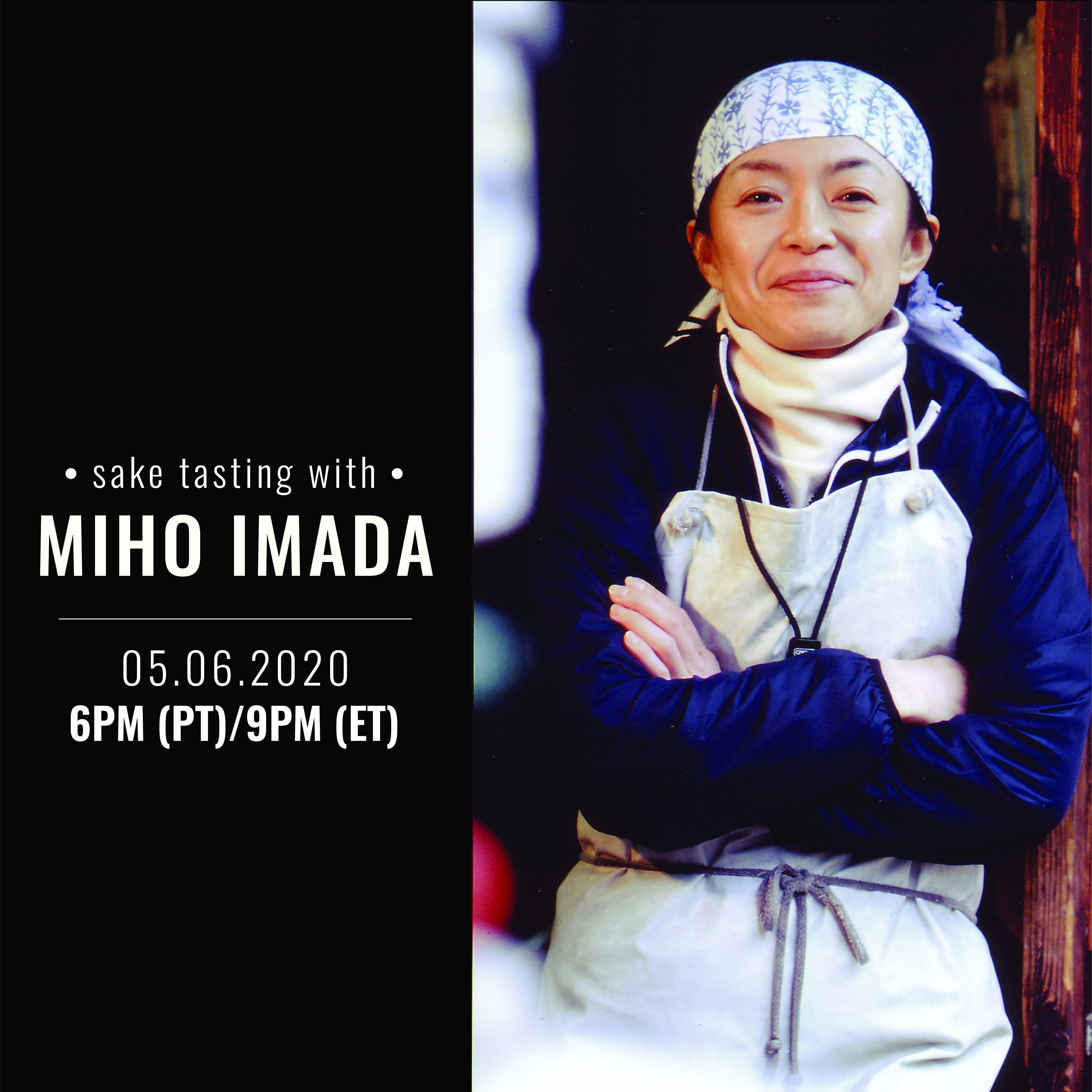 A Sake Tasting with Miho Imada
Director of Sake and Spirits, Monica Samuels, will be hosting a live sake tasting with Miho Imada, the Toji and President of Imada brewery in Hiroshima, Japan. Miho is one of the few female Toji in Japan, and is responsible for crafting Fukucho sake: Seaside Sparkling, Moon on the Water, and Forgotten Fortune.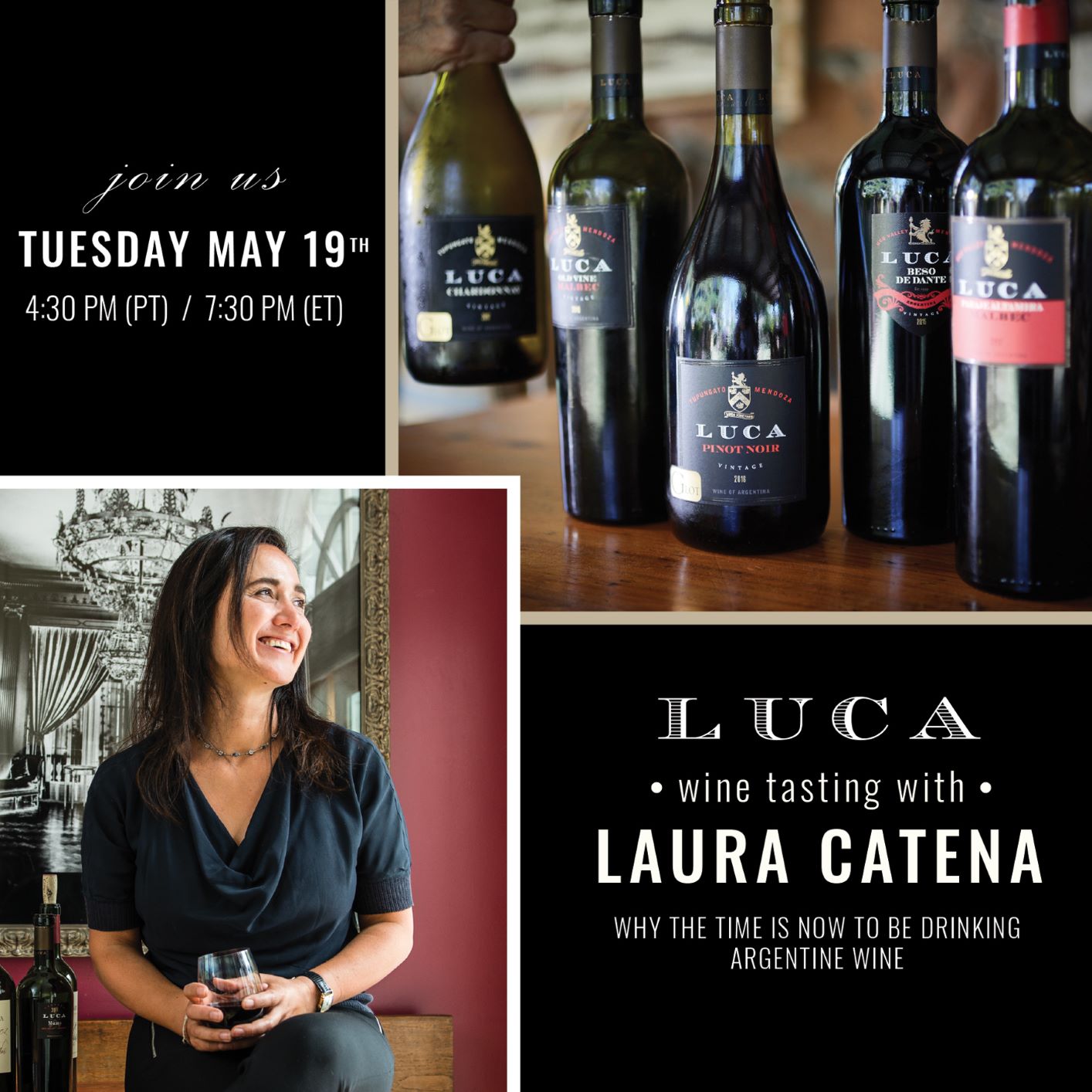 Why the Time to Drink Argentine Wine is Now with Laura Catena
MAY 19, 2020 | 4:30PM PT / 7:30PM ET
Director of Wine, Elizabeth Butler, will be hosting a live webinar with Laura Catena, Vintner of Luca wines. Elizabeth and Laura will dive in to the impact the Catena family has made on Argentina and why now, more than ever, people should be looking to Argentina for value-driven wines that don't sacrifice quality.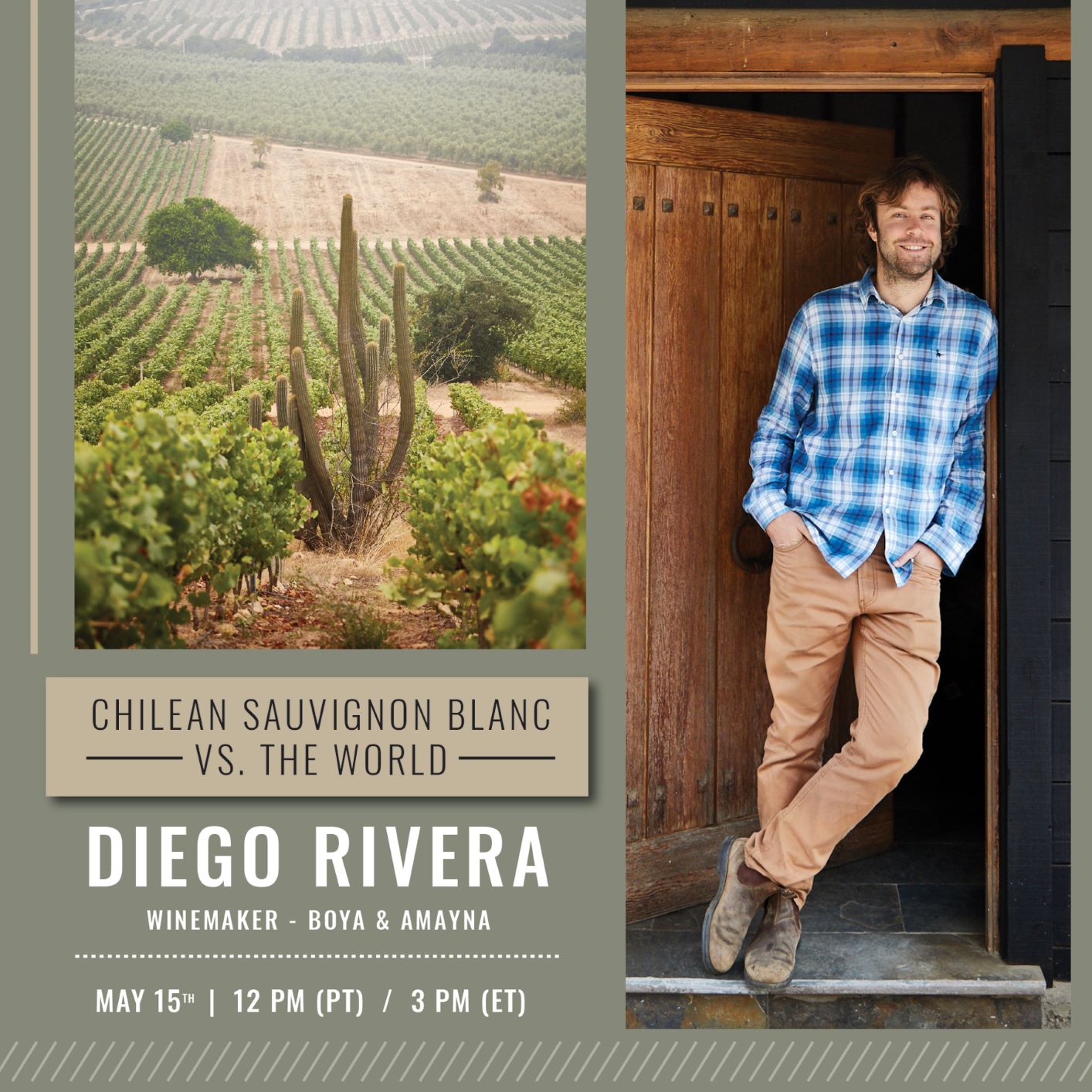 Chilean Sauvignon Blanc vs. The World
MAY 15, 2020 | 12PM PT / 3PM ET
Join Lizzy Butler via Facebook Live as she compares Chilean Sauvignon Blanc with SB's from other regions of the world along side Diego Rivera, Head Winemaker for Amayna and Boya.